Ukrainian Bilingual Program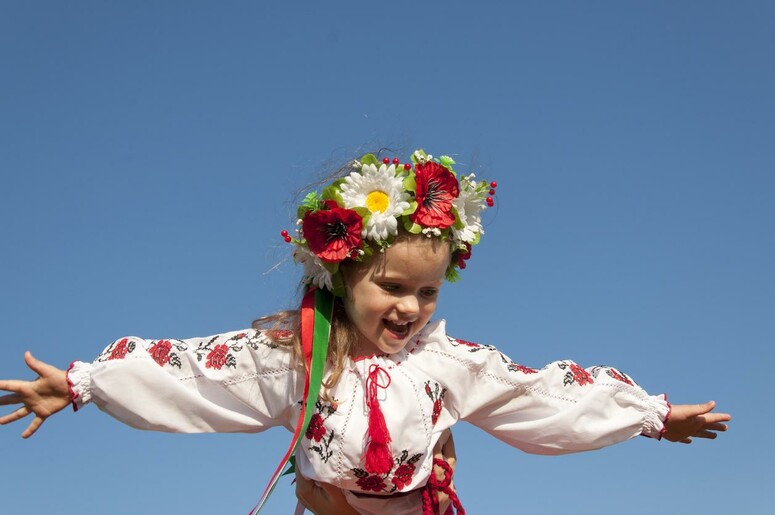 Since 1980, Elk Island Catholic Schools has provided Ukrainian-English bilingual education from the Kindergarten level right up through junior and senior high school.
The elementary school component is taught at St. Nicholas Catholic School in Sherwood Park. In Kindergarten, emphasis is given to the development of oral language skills and children take part in a variety of classroom activities such as storytelling, games, action songs, choral work, drama and puppetry. From grades 1 to 4, students receive language arts, math and science instruction in English and Ukrainian language arts, religion, social studies, music, art, health and physical education instruction in Ukrainian.
The program continues through middle school at St. Theresa Catholic School in Sherwood Park. The bulk of instruction is received in English, with language arts and Christian ethics taught in Ukrainian.
At the senior high level, the program is available at Archbishop Jordan Catholic High School in Sherwood Park, where students receive language arts instruction in Ukrainian.
The program is open to everyone: no previous Ukrainian language experience or Ukrainian background is required. Students may enter the program at Kindergarten or Grade 1 and have the option to transfer to the regular English program at any time.
It is important to note that this is a bilingual program, not immersion. All core subjects, such as language arts, math and science, are taught in English, while other subjects are taught in Ukrainian to a maximum of 50 per cent of the school day.