Ted Paszek, Board Chair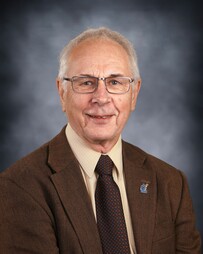 Ted Paszek
Board Chair
Strathcona County / Sherwood Park
tedp@eics.ab.ca
With the exception of one three-year term, Ted Paszek has been a trustee with Elk Island Catholic Schools since 1983. 
He is a former president of the Alberta Catholic School Trustees' Association and the Canadian Catholic School Trustees' Association. After a long career as a teacher, consultant, and school principal, Ted completed his doctorate in Educational Policy Studies at the University of Alberta in 2012. He is an adjunct professor in Elementary Education at the University of Alberta. His previous degrees include a BA in English, a B.Ed. and M.Ed. in Secondary Education and a Bachelor of Religious Education from Newman Theological College. 
Ted and Jan are long-time residents of the County and active parishioners at Our Lady of Perpetual Help Catholic Church.  Their four children all graduated from Elk Island Catholic Schools and four grandchildren are currently attending Catholic schools in Sherwood Park. Ted has been a lifelong advocate for Catholic Education.