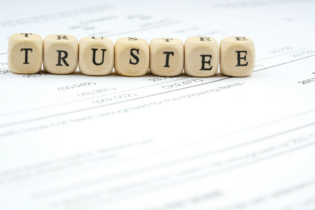 What makes us distinct is that Elk Island Catholic Schools provides a faith-based education for our students.  The Board is the voice of Divisional Catholic school supporters and advocates to the provincial government for the preservation of publicly funded Catholic education.
POLITICIAN
Trustees have a public responsibility to ensure their school jurisdiction meets the educational and financial guidelines issued by the government in compliance with legislation (Education Act) and in keeping with the teachings of the Catholic Church. As people entrusted with the care and education of children, they are responsible to parents and the community-at-large. 
 
The Board Corporate is responsible for:
Hiring the Superintendent
Approving the Capital Plan
Receiving the Annual Audited Financial Statements
Approving the Three-Year Strategic Plan
They are goal setters, policy makers, communicators, advocators, and role models.
GOAL SETTER
Trustees provide corporate leadership. They establish a mission and vision statement. The Superintendent is held accountable by the Board to achieve the District goals, and is evaluated yearly based on results realized.

POLICY MAKER
Trustees develop governance policies that guide the Division in achieving high results. 
COMMUNICATOR
It is important for a trustee to interact with stakeholders.  This includes the government, the Archdiocese, parents, and the broader Catholic community in the communities within our Division.

LOBBYISTS
The role of a trustee for Elk Island Catholic Schools is to advocate the government for publicly funded Catholic education. This includes adequate funding to provide students with strong educational programs and appropriate infrastructure.
ROLE MODEL
It is very important for a Catholic trustee to be a role model and to maintain a positive image locally, provincially and nationally.


ADVOCACY
The Board of Trustees regularly engage in activities that further support the importance and viability of Catholic education. Some of the ongoing activities include membership with the Alberta Catholic School Trustees Association, Alberta School Board Association, and support of initiatives from the Bishops of Alberta. Specific initiatives in advocating for Catholic Education are updated annually in the Board Advocacy Plan.