Divisional Priorities, Plans and Publications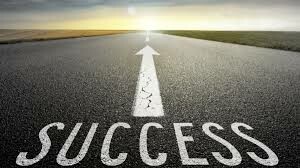 ASSURANCE FRAMEWORK
Elk Island Catholic Schools is committed to continued growth and optimal student learning. The Assurance Framework for educational planning represents that the Elk Island Catholic School Board of Trustees is committed to determining the level of confidence of the stakeholders in the educational system by developing clear goals, outcomes, and strategies. Assurance provides the framework for the Elk Island Catholic School Division (EICS) to continue to maintain close alignment with the direction and goals of the Ministry's  Alberta Education Business Plan 2020 with a stronger focus on being responsive and aligned to the needs of the Division's school communities.
The Annual Education Results Report for the 2019-2020 school year the 2020-2021 Education Plan for the four years commencing September 1, 2020 for Elk Island Catholic School Division (EICS) were prepared under the direction of the EICS Board of Trustees in accordance with its responsibilities under the School Act and the Fiscal Planning and Transparency Act. As we continue the Assurance Framework in the division, the report and plan are formed within the context of the priorities document prepared by the division in conjunction with stakeholders as part of our engagement processes. The reporting structure is provided through the division and school dashboards as presented through the division website indicated by the links below.
Additionally, the information and documentation contained within the EICS website were developed in the context of the provincial government's business and fiscal plans. The EICS Board of Trustees has used the results reported in the assurance plans and reports to develop the EICS Assurance Education 2018-2022 and is committed to implementing the strategies identified to achieve the four goals to improve student learning.
ACCOUNTABILITY STATEMENT
The EICS Board of Trustees approves the reports, plans, and dashboard as part of the Superintendent report at the public board meetings. The EICS Assurance Education Plan for 2018-2022 was finalized and approved on  May 30, 2018 at the public board meeting.
The EICS Board of Trustees approved an engagement plan for the 2018-2019 school year that included full stakeholder and educational partner engagement through surveys, school community meetings, and public engagement meetings. The results of the engagement are the basis of the division priorities outlined in the EICS Assurance Plan for the next four years commencing September 2018 to June of 2022.
DIVISION ASSURANCE PLANNING, ENGAGEMENT AND REPORTING
EICS actively reviews ongoing data when planning, engaging and reporting with our stakeholders. (EICS Assurance Timeline)
The following links are provided for navigating the various reports contained within the EICS website as part of the division commitment to clearly communicate the results, plans and provide transparency to all stakeholders.
Assurance Plans
2018-2022 Division Assurance Plan 
2015-2018 Division Assurance Plan
Assurance Dashboard
2018-2022 EICS Division Assurance Dashboard 
2015-2018 EICS Division Assurance Dashboard
Jurisdiction Results Reports
2019-2020 EICS Jurisdiction Results Report
2018-2019 EICS Jurisdiction Results Report
2017-2018 EICS Jurisdiction Results Report 
2016-2017 EICS Jurisdiction Results Report
Class Size Reports – can also be found on dashboard
For further information about our engagement activities for school division planning and for various initiatives, please go to Involved Parents section of our website