About Us
Elk Island Catholic  Schools (EICS), part of Alberta's publicly-funded education system, proudly serves over 7,300 students in the communities of Camrose, Fort Saskatchewan, Sherwood Park, Strathcona County and Vegreville.
Elk Island Catholic Schools (EICS) warmly welcomes students and families to the EICS community. Our mission is to develop educational opportunities in the context of Gospel values. Quality Catholic education programming for Kindergarten to Grade 12 ensures all students' gifts and talents are celebrated and nurtured through lifelong spiritual and personal experiences.
Elk Island Catholic Schools (EICS) is a place for students to grow and discover who they are and where they want to go in life. From Kindergarten through Grade 12, education is the activity that opens doors to the future. EICS believes every student deserves the opportunity to excel and succeed. We strive to ensure that every child - at every age - has this opportunity by providing:
Responsive and diverse educational programs.
Outstanding staff and excellent teaching standards, technology, and facilities.
Service based on strong ethics and values.
Up-to-date technology and facilities.
Community involvement in a division composed of urban and rural school communities.
Our Division has 18 Catholic schools as follows:
2 in the City of Camrose
4 in the City of Fort Saskatchewan
8 in the Hamlet of Sherwood Park
2 in rural Strathcona County
2 in the Town of Vegreville 
Central Learning Services Executive Team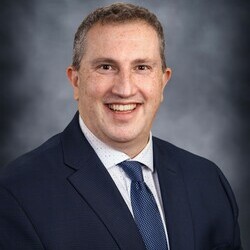 Mr. Paul Corrigan
Superintendent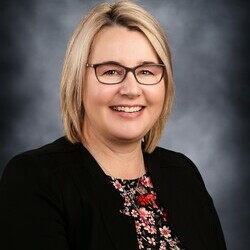 Ms. Tracy Leigh
Secretary Treasurer
Brett Cox
Assistant Superintendent, Human Resources
Thérèse deChamplain-Good
Assistant Superintendent, Educational Excellence