Le-Ann Ewaskiw, Board Chair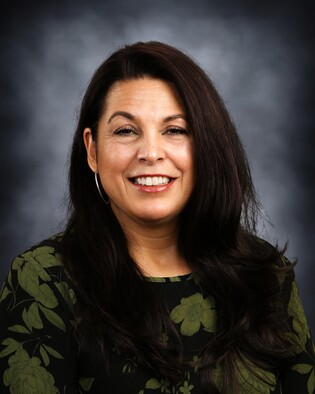 Le-Ann Ewaskiw
Board Chair
Strathcona County / Sherwood Park
le-ann.ewaskiw@eics.ab.ca
Le-Ann attended EICS throughout her school years and is a wife of 23yrs to the love of her life Mike and is blessed to be a mother of two children, Kaiden and Tattym who both graduated from ABJ. 
After a career in the hospitality and entertainment industry, Le-Ann moved back to Sherwood Park to raise her family. During this time Le-Ann found her passion as the Youth Coordinator at the Information & Volunteer Centre for Strathcona County for 13 years. Her next journey has provided her the opportunity to work within her brother's company as well as taking the lead as caregiver for her mother.  Le-Ann attends both the St. Sophia's Catholic Ukrainian Parish and The Protection of the Blessed Virgin Mary Parish and continues to devote her support, encouragement and advocacy for all youth and senior related issues and maintains a very strong presence within the community.
Le-Ann's love for people and leadership has always come to fruition with her past volunteer roles as Sunday Promenade Chair (Edmonton Pride Events/Klondike Days Association), Vice Chair and Chair (Fort Road Business Association) Marketing & Promotions Coordinator (Beverly Heights Community League)  Vice President & President (Koperoush Ukrainian Dance Association) and a  Member (Building Strong Communities Committee and Cultivating Community Committee).
She feels blessed and honored to be serving her second term and is passionate about providing choice for parents who seek Catholic Faith as their priority of education. Le-Ann wishes to honor the students and their families with the opportunity for faith-based knowledge, guidance, skills as well as a sense of family and belonging that EICS provides.
Ted Paszek, Board Vice Chair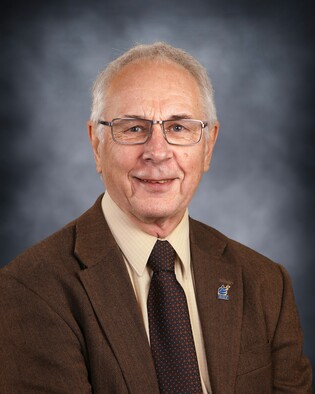 Ted Paszek
Board Vice Chair
Strathcona County / Sherwood Park
tedp@eics.ab.ca
With the exception of one three-year term, Ted Paszek has been a trustee with Elk Island Catholic Schools since 1983. 
He is a former president of the Alberta Catholic School Trustees' Association and the Canadian Catholic School Trustees' Association. After a long career as a teacher, consultant, and school principal, Ted completed his doctorate in Educational Policy Studies at the University of Alberta in 2012. He is an adjunct professor in Elementary Education at the University of Alberta. His previous degrees include a BA in English, a B.Ed. and M.Ed. in Secondary Education and a Bachelor of Religious Education from Newman Theological College. 
Ted and Jan are long-time residents of the County and active parishioners at Our Lady of Perpetual Help Catholic Church.  Their four children all graduated from Elk Island Catholic Schools and four grandchildren are currently attending Catholic schools in Sherwood Park. Ted has been a lifelong advocate for Catholic Education.
Jean Boisvert, Trustee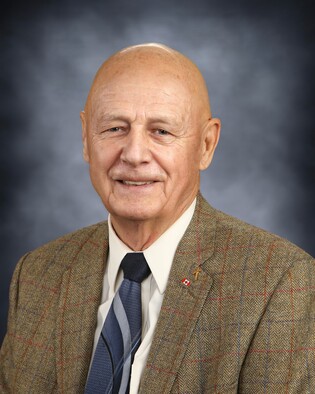 Jean Boisvert
Trustee
Strathcona County / Sherwood Park
jeanb@eics.ab.ca
Jean and his wife Micki, have been residents of Sherwood Park and members of OLPH Parish in excess of 50 years. Their 3 children completed their K – 12 Catholic Education in Sherwood Park. 

Jean is a retiree from AGT/TELUS after a successful 35-year career. Jean is an active member of the OLPH Parish Community (usher, commentator, and Eucharistic Minister) and the Knights of Columbus. In addition, Jean has been an active member of the Sherwood Park community through his involvement in minor sports. He served as Director and President of the Sherwood Park Minor Hockey Association and Chair of the Provincial North Zone Referees Association.
Jean has been a Trustee for 10 terms, and during this time has served as Board Chair and Vice-Chair, and a member of all Board committees at one time or other. He has also served with the Alberta Catholic School Trustee Association (ACSTA) as Director and President, Director of the Canadian Catholic School Trustees Association (CCSTA), Board Representative at the Alberta School Board Association (ASBA) Zone 23, and ASBA Board of Directors.

Jean has a passion for education and truly believes that all children are a gift from God and should be afforded safe and caring learning environments and educational opportunities. Jean also believes that all EICS staff, all should be able to share their gifts and passion for education in the same safe and caring environment. Jean is a strong and passionate advocate for Catholic Education and its important role in Alberta's diverse and world-class education system - Catholic education must be preserved, not only for today's generation but for future generations.
Dean Sarnecki, Trustee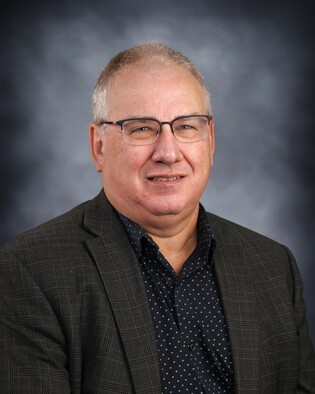 Dean Sarnecki
Trustee
Strathcona County / Sherwood Park
deans@eics.ab.ca
Dean has been a resident of Sherwood Park since 1987. He is married to Antonia and has three adult children, all graduates of Archbishop Jordan.
Dean has a B.Ed. from the University of Alberta, a Master of Religious Education (M.R.E.) from Newman Theological College, and PhD. in Secondary Education from the University of Alberta. He taught grades 3 -12 in Sherwood Park, served as school chaplain, and as an Assistant Principal and Principal for Elk Island Catholic Schools (EICS). For eight years he served as the Executive Director of the Alberta Catholic School Trustees Association (ACSTA) representing 24 Catholic school divisions in Alberta, NWT, and Yukon advocating for Catholic education to the government, education ministry, Bishops, teachers, and the public.
Dean has been a sessional lecturer in Religious Education at Newman Theological College in Edmonton and St. Joseph's College at the University of Alberta since 1997 and currently teaches for St. Joseph's College and the Faculty of Education at the University of Alberta specializing in teacher formation and Catholic education.
He has coached hockey, lacrosse, ringette, basketball, and volleyball and served as a referee for lacrosse for many years. Prior to being elected he has served as a director on the REAL Foundations, the EICS educational foundation, for 8 years, He has been an active member of OLPH parish since moving to Sherwood Park.
Dean has been passionate about Catholic education and its uniqueness, including understanding the role of the Catholic school in the mission of the Church, and publicly funded Catholic education in a secular world. Education hinges on teachers, who are central to all educational endeavours. In a Catholic school division, a teacher's spiritual and professional development is essential to the accomplishment of the school's educational goals and this will be a central aspect of his trusteeship. 
Al Stewart, Trustee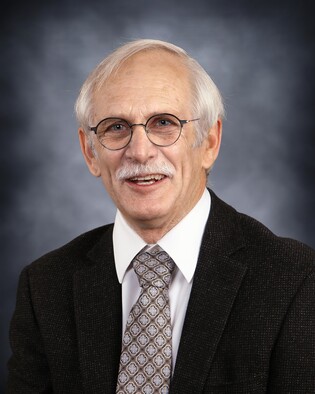 Al Stewart
Trustee
Fort Saskatchewan
al.stewart@eics.ab.ca
Al Stewart grew up in Edmonton and was an active member of St. Pius X Parish and received a Bachelor of Education Degree from the University of Alberta. Al then journeyed through a rewarding teaching career in the communities of Camrose, Ponoka, and ending in Fort Saskatchewan. Al spent the majority of his educational career in Fort Saskatchewan and taught at both St. John XXIII Catholic School and Our Lady of Angels Catholic School in Fort Saskatchewan over a 30 plus year career. Al feels that he is very privileged to have attended and taught his entire career in Catholic schools.

Al moved to Fort Saskatchewan in 1981 and married Rose in 1982 and enjoyed the delight of 2 daughters and now 3 fantastic grandchildren. Al has immersed himself in the community and has served on the Fort Saskatchewan Library Board and works with the Fort Precinct Museum and loves living and enjoying the great community of Fort Saskatchewan.

Al is a lifelong learner and is very passionate about Catholic Education. This dedication to Catholic Education was the impetus for him to run as the Trustee for Fort Saskatchewan in October 2019 and he enjoys this position greatly.
Shelley Charchun, Trustee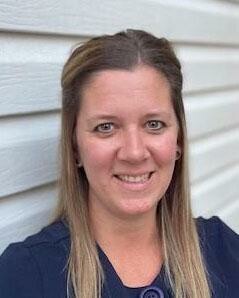 Shelley Charchun
Trustee
Camrose
shelley.charchun@eics.ab.ca
Shelley Charchun was elected as trustee in October 2021 and represents residents in Camrose. Shelley works with the Government of Alberta, working in Children's Services. She has a diploma in Office Administration from Red Deer College and has worked numerous jobs throughout her career in various roles in the oil and gas industry, agricultural field and the medical field.
Shelley strongly believes in the power of Catholic education and is guided by what's best for the students and the community. Trustees have an important role in advocating for the unique needs of our educational community. Catholic school boards are elected to ensure that local values and voices are involved in setting the direction for students.
Shelley, along with her husband Bob and 3 children, have lived in Camrose for 22 years. One daughter is attending OLMP Catholic School and their two older children have graduated. Shelley has been an active member of St. Francis Xavier Parish for the past 21 years.
Shelley is honoured to serve as a trustee and is looking forward to advocating strongly for excellent educational programming that maximizes the potential of every student.
Teresa Makowecki, Trustee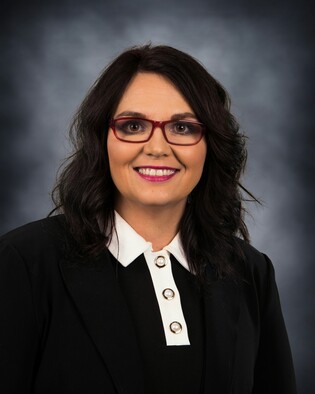 Teresa Makowecki
Trustee
Vegreville
teresa.makowecki@eics.ab.ca
I have a deeply rooted commitment to Vegreville in which I was born and raised. I'm married to my husband Ken and have four beautiful children and four lovely grandchildren that keep me very busy. Together we are most proud of our family farm.
Over the years I have worked in Provincial government, served on school and community councils. I am passionate about strengthening my community ties and giving back to the community that gives us all so much.
I have served on the school advisory council which included many years as chair. For the last six years I have held the position of President for the Ukrainian Catholic Women's League for the Vegreville branch. As well, I hold executive roles in the National and provincial levels within the UCWLC. I have held various roles provincially and locally during my 1st term of trusteeship, including: audit and finance, Unifor, Rural caucus, policy; alternate director for Alberta Catholic School Trustee.
I value the relationships and connections I have with the parishes. I believe in supporting and promoting Catholic education while upholding the best interest of students and parents. I will continue to be a strong voice for the Catholic schools.