Welcome Home to EICS!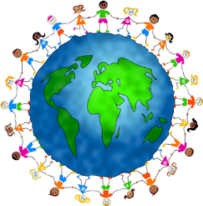 Maligayang pagdating sa bahay upang EICS
Elk Island Catholic Schools is proud to offer a wide range of education programs, specialized support services and exciting learning opportunities to enhance your child's knowledge, talents and abilities. We offer outstanding Catholic education for all students with a strong commitment to individual achievement and success. 
We are a publicly-funded school division that delivers the curriculum of Alberta Education to students within a Christ-centred learning community. The Alberta Education Act requires us to prioritize the enrolment of Catholic students who live inside a school's attendance area. However, we are pleased to enrol non-Catholic students and students who live outside a school's attendance area when sufficient resources and facilities are available.
Parents and guardians of students who require specialized supports and services are also asked to register through the school in their attendance area. The school in your attendance area will provide you with more information about the specialized supports and services we provide.
Please read through our welcome document that provides an introduction to both our division and community resources.
School Registration