First Rider Program Sign Up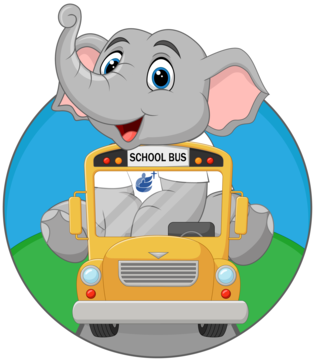 Our First Rider program allows first time bus riders and their parents to check out our school buses, take a short ride, and learn about bus safety and being a good passenger before the start of the new school year. Plus, they also receive a special plushie of Hanno the EICS First Rider elephant and other goodies to take home!
Through participating in our program, students will learn:
How to be safe when around the bus.
What the Danger Zone is and where it is located.
How to board the bus properly and safely.
How to sit properly on the bus.
Rules to follow while on the bus.
To help EICS families find a time that fits in their schedules, we're hosting multiple First Rider sessions this August:
Monday, August 21, 2023 - 1 p.m. and 6 p.m.
Tuesday, August 22, 2023 - 1 p.m. and 6 p.m.
Wednesday, August 23, 2023 - 6 p.m.
All sessions are being held at:
Elk Island Catholic Schools
Central Learning Services Office
310 Broadview Rd.
Sherwood Park, AB
T8H 1A4