Welcome to Inclusive Learning Services at EICS!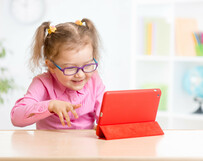 Inclusive Learning Services consists of a diverse group of professionals who work collaboratively with schools and community agencies to support students from age 2.5 to grade 12 who have special learning needs (including intellectual, physical, behavioural, social, emotional, and communication needs). We promote inclusive and equitable access for all students, by providing direct services to students as well as consultation and professional development for staff. We also work to support parents and families through meaningful engagement, workshops, and provision of information/resources. Our overarching goal is to help schools provide quality learning environments that are safe and caring for all students.
Each of our schools is staffed with a Collaborative Response Coordinator, who works with School Leadership and Teachers to plan and implement supports for students. These school-based learning support teams are supported by a team of Consultants who are based out of Central Learning Services.
Collaborative Response Coordinators