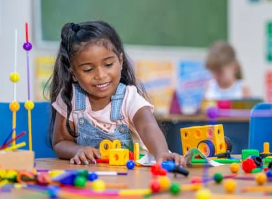 Overview of PUF Pre-Kindergarten Program
Taught by Alberta Certified Teachers
Our PUF Pre-Kindergarten programs are instructed by Alberta Certified teachers, to offer the opportunity to learn and develop their skills in a faith and play-based environment. 
Where are our programs located? 
Elk Island Catholic School District offers Early Intervention, Pre-Kindergarten programs as a part of our Flexible Pathways Program. These programs are available at Madonna Catholic School in Sherwood Park and St. John XXIII Catholic School in Fort Saskatchewan.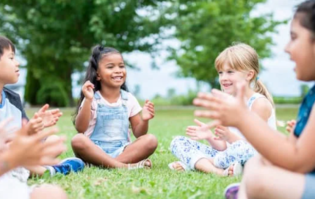 Criteria for Eligibility 
To be eligible for our Flexible Pathways (PUF) programs, children need to meet the following criteria:
Are between the ages of 2 years, 8 months and 4 years, 8 months (by Sept. 1)
Have a delay or disorder in one or more areas of development (ie. Speech and Language, Autism, Down Syndrome, Cerebral Palsy, or other developmental delays) 
Early Intervention, PUF Pre-Kindergarten Program
Qualifying for Our Flexible (PUF) Program
Contact Andrea Boyle at Andrea.Boyle@eics.ab.ca or (587) 745-2013 to schedule an appointment or for additional information.
Screenings begin in the Spring.
A child may be assessed by a Speech-Language Pathologist for the Elk Island Catholic Schools Pre-K Program.
Assessment results from other agencies such as Alberta Health Services or private agencies are also considered and reviewed for qualification.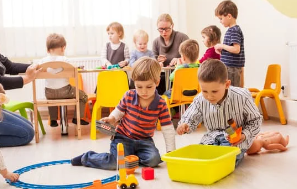 Curriculum
Our PUF Pre-K curriculum is based on an adapted version of Alberta's Early Learning Flight Curriculum and Care Network.
PUF Pre-K curriculum goals focus on enhancing:
Spiritual development 
Language and communication skills
Physical and motor development
Social-emotional development 
Play and Playfulness (Imagination/ Creativity) 
Learning Supports
Further learning supports may include:
Speech and Language Pathologists
Occupational Therapists
Inclusive Learning Consultants
Physiotherapists
Educational Assistants
Developmental Milestones & Resources
To help you see how your child is doing compared with other children the same age please visit the following websites:
Early Intervention, PUF Pre-Kindergarten Program