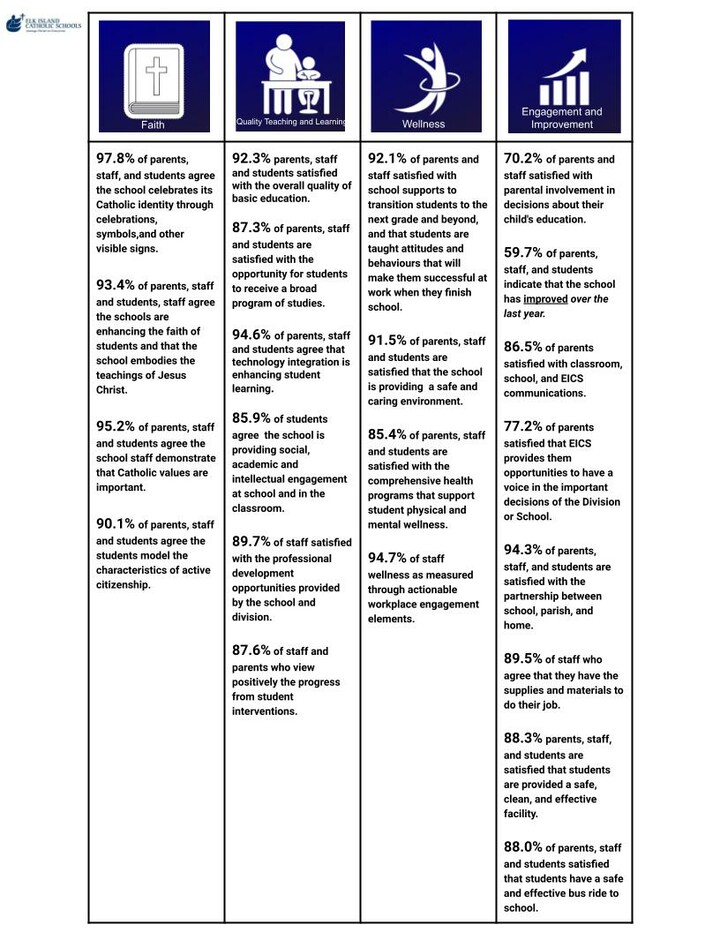 Elk Island Catholic Schools conducts an annual survey to engage students, staff, and parents with respect to the quality of Catholic education provided. Thank you to our stakeholders who engaged with us by completing the division survey. 
The input from 3717 students, 1542 parents, and 492 staff informs our planning for the 2022-2023 school year and is reflected in our 2022-2023 Division Education Assurance Plan.

Thank you for contributing to our planning and supporting the continuous improvement in Elk Island Catholic Schools.