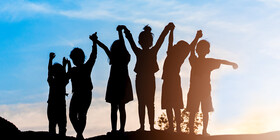 Results from our 2022-2023 Assurance Survey in February are now available for review!
The survey's results provide insight into how our students, parents, and staff feel we're doing in the key areas of Faith Integration, Learners and Learning, Systemic Wellness, and Community Engagement. Information for these areas can be viewed at the district level and at the school level within the dashboard, and is utilized by schools as they create their education assurance plans for the upcoming school year.
Thank you to everyone who participated in this year's survey!
Click on the following links to see the dashboard and additional information about our Assurance Plan.