Parent Fact Sheet- FAQs - Updated May 1, 2020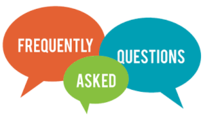 Frequently Asked Questions – EICS Response to the Coronavirus Situation

UPDATE  - May 1, 2020 - Statement from Minister of Education LaGrange
As announced yesterday by Premier Kenney during the release of Alberta's Relaunch Strategy, the province has made the decision to not have students return to in-school classes for the remainder of the academic year. While I know many of you anticipated this decision, I do understand it is still difficult to hear. It is another example of the far-reaching effects of the COVID-19 pandemic, and how it has changed the lives of all Albertans in so many ways.
While the Premier touched upon concepts such as re-opening some schools on a trial basis, the possibility of summer school and coming back earlier than normal to regain some of the lost time, I want to be clear that no decisions have been made on any aspect of the re-entry plan. These items are only three of many considerations before us. Also, proposals that ultimately appear in the re-entry plan will be subject to approval from the Chief Medical Officer of Health and subject to the terms of collective agreements.
Thank you for all your efforts to manage this unprecedented situation as our students learn from home. I look forward to our continued collaboration as we shape the 2020-21 school year together. Please stay healthy and safe.
Why are classes cancelled across Alberta? 
The decision to cancel classes was made by Alberta's Chief Medical Officer of Health and the Minister of Education in an attempt to limit the spread of the COVID-19 Virus.
How long will this last?
The government has closed schools indefinitely, no other timeline has been given to school boards on when classes might resume. 
Are we able to come to the school and pick up books, personal possessions and supplies?
All schools in Elk Island Catholic began an organized approach to parents/students picking up books, personal possessions and supplies this week. This was done in a variety of ways - but was seamless and followed public health recommendations on not having more than 50 people in one area at a time.  Should you require necessary medical supplies that are at the school, please call your school to make immediate arrangements for pick up.
What is going to happen with my child's schooling?
On Friday, March 20, 2020, Alberta Education released the Continuing Student Learning framework which outlines guidelines on how students across Alberta will learn while in-school classes are cancelled due to the provincial health emergency.   We have attached a PDF version of the Alberta Government release as a separate document on the EICS website.  If you want to view the release online, please click on:
Alberta Government Continuing Student Learning Release- March 20

Elk Island Catholic Schools is committed to continuity in programming for all students and has been working towards this new way of offering at-home learning opportunities.

Staff have been reaching out to their students this week since the cancellation of classes.  Programming will begin for students online early in the week of March 23. (March 30th in Camrose as next week is Spring break)
Resources for parents: 
Parents may want to supplement student learning by providing their children with additional resources. The following provincial resources are available to parents:

LearnAlberta.ca: more than 4,000 digital resources aligned with Alberta's K-12 curriculum. 
My Child's Learning: A Parent Resource: provides parents with information specific to each grade level.
What about Provincial Achievement Tests?
All Grade 6 and Grade 9 provincial achievement tests are cancelled.  
What about Diploma exams?
All Grade 12 diploma exams are cancelled.  Under special circumstances, students can request to write a diploma exam.  Students wishing to do so should speak to their teacher and school administrator. 

My child is really anxious about all of this, what can I do to help? Your attitude influences their attitude and behaviours.  Spending positive time with them is the best strategy. School staff will be checking in with students and suggesting some wellness activities. 
While there are lots of disruptions, there are lots of routines that are still safe to do including being outside, playing with others, quality family time, reading books, learning new things on their own.

Here is a resource from Alberta Health Services that you may find helpful:
Mental Health  - Dealing with COVOID-19 with Kids
Will fees (i.e program fees, busing fees etc) be refunded?  
We have received a few questions regarding fees and refunds for the remainder of the year. We appreciate that during this time of uncertainty, families are looking for clarification and direction on all impacts of class cancellations.

Similar to all school divisions across the province, we are currently waiting for Alberta Education direction as to if and when the school will reopen prior to September 2020. Once we receive further notice from the province, the Finance Department will work with School Secretaries and EICS Transportation to process credit or refund to student accounts.  As soon as EICS has further information on this, we will certainly share this with all of our families. Once again, we want to thank everyone for their patience as we work together to best support our students during this time. 

What is happening to my child's registration in the fall?
We are accepting online registrations for the 2020-2021 school year. 

Summer School Registrations
We are accepting registrations for summer school. However, the delivery method of the courses remains an open question leading up to the start of the first semester, based on directives from Alberta Health Services.
If you need more assistance or have questions, please contact (780) 449-6463.
What about graduation?
We recognize the importance of these events in the lives of our students and families.  Decisions regarding graduations will occur at a later date.