February 6th Options Update - Sherwood Park Boundary Consultation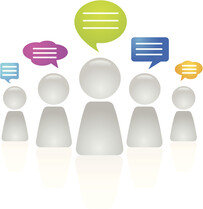 Current Update:  
As was shared by the EICS Board of Trustees and central office administration at the February 6th Coffee Chat Open House at Archbishop Jordan Catholic School, here are the four options that the EICS Board of Trustees is now looking for feedback on.  As well, we have provided background information on the current ThoughtExchange consultation and a link to the questions and answers documents that may help you in providing feedback.  In terms of feedback, we have also created an easy survey which can be accessed online at:  EICS Sherwood Park Boundary Survey   
Options and Boundary Maps:
Option One              Option One Boundary Map                            

Option Two              Option Two Boundary Map 
Option Four             Option Four Boundary Map 
Option Five              Option Five Boundary Map 

Note:  Originally, the EICS Board of Trustees were presented with six options at the public January 24th meeting.  At this meeting, the trustees decided to move forward with four options that best represented the feedback from the consultation to date.  Therefore, options 3 and 6 were not presented to the community.  To be transparent and open, we are keeping the option numbers as they were voted on at that meeting and also they are here for your review.  

Situation Update and Thought Exchange Analysis:  
Situation Update - ThoughtExchange Analysis
 Frequently Asked Questions - Print version from the coffee house