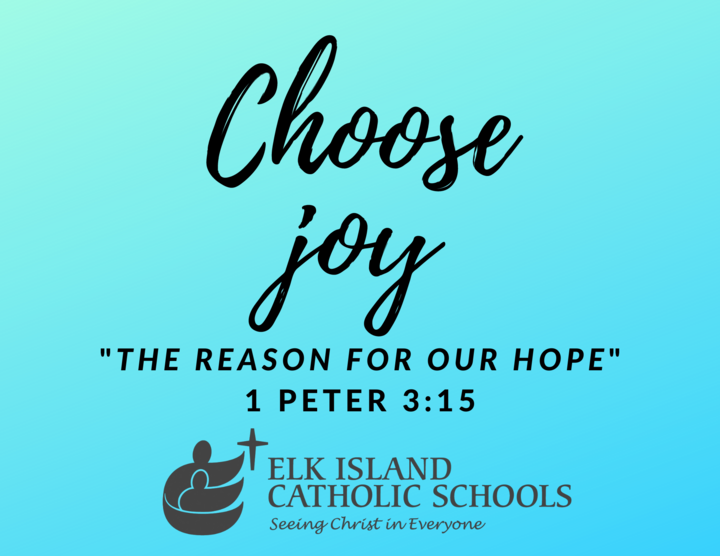 A warm welcome to all of our EICS staff, students, and families as we embark on another educational year beginning with a staggered entry on September 1, 2020.  While this year is unique compared to other fall school start-ups, we are so thrilled to be sharing this journey with all of you. 

Every year within EICS, we start our year by celebrating our faith together and revealing the faith theme that will guide us throughout the year. This year our theme is incredibly meaningful: 
Choose Joy: The Reason for our Hope (1 Peter 3:15).  It's a very challenging world to be living in every day and especially so since the middle of March.  Our faith theme challenges us each and every day to wake up with the choice that we Choose Joy - and to bring that positivity and love into every aspect of our day.  
Have a look at this amazing Choose Joy song created by our amazing EICS musicians Nellie Kimball-Blanchard and Justine Wright.