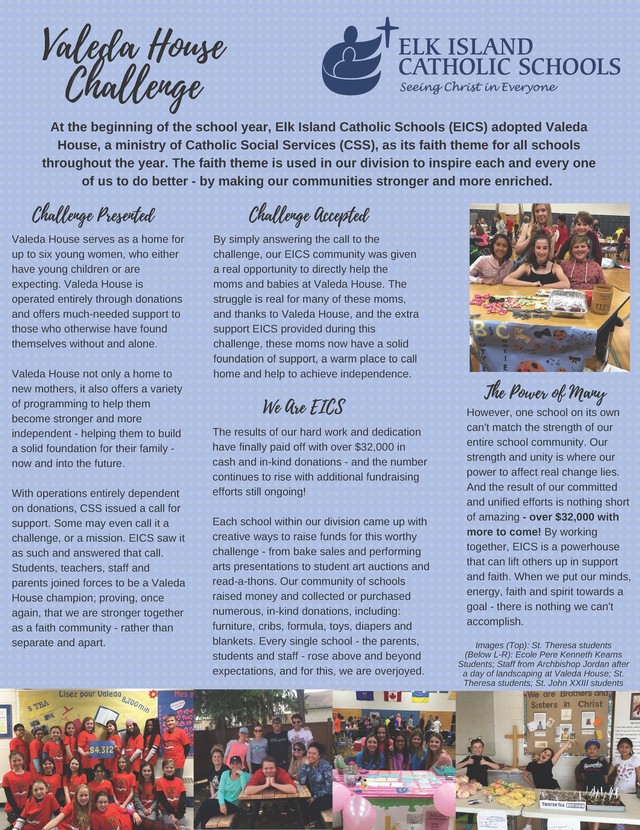 At the beginning of the school year, Elk Island Catholic Schools (EICS) adopted Valeda
House, a ministry of Catholic Social Services (CSS), as its faith theme for all schools
throughout the year. The faith theme is used in our division to inspire each and every one
of us to do better - by making our communities stronger and more enriched.  Every school and Central Learning Services supported Valeda House throughout the year in a variety of ways.  Currently, we have raised as a school division over $32,000 in both funding and gifts-in-kind to support the residents.  
Check out the following information sheet which highlights this successful initiative! Well done EICS!