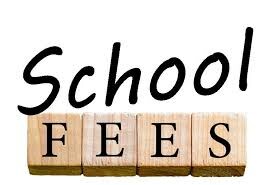 EICS School Fees Information Sheet
Since the announcement in March of 2020 by the Minister of Education to cancel all
in-school classes, there have been many changes within Elk Island Catholic Schools (EICS).  We certainly realize that in this current public health crisis and economically challenging times that many of our families have questions about school fees.
This sheet includes information regarding 2019/20 school fees/refunds as well as upcoming fees for the 2020/21 school year.  The Ministry has not yet determined whether students will be returning to classes this school year.  This unknown makes it difficult in calculating the fee reimbursement for the 2019/20 school and transportation fees, and we are very appreciative of your understanding and patience.
As always, if you have specific questions about fees, please do not hesitate to reach out to EICS Transportation for busing fees transportation@eics.ab.ca or your school administration for all other school fees to discuss your individual situation.  
How did EICS determine the transportation fees?
EICS Transportation Department provides transportation service to about 2500 students across a number of communities. Currently, EICS Transportation Department is running a deficit. The result is either the EICS Transportation Department reduce current service levels or increase fees.  For the 2020-2021 school year, a base fee for riders living greater than 2.4 km from the designated school has been instituted since the funding received from the government does not meet the cost of the service.

Due to cancellation of classes, will there be a refund for EICS Transportation fees that I paid for 2019-2020?
A 35% credit/refund will be allotted.  Transportation fees collected for the 2019-2020 school year will be credited based on 3.5/10 months. The credit will appear in your child's PowerSchool account after May 15th.  These credits will be applied to your child's 2020-2021 transportation fees. Should your child not require the services next year,  please contact the EICS Transportation Department at transportation@eics.ab.ca to request a refund. 
Where can I get more information about upcoming Transportation fees for the 2020/2021 school year?

To view the EICS Transportation Fee Structure and a link to the 2020-2021 EICS Transportation Fees, please visit:  https://www.eics.ab.ca/transportation/fees

What about refunds for school fees for this year?  Sport for Life programming?  Nature Kindergarten? When will parents see either a credit or refund? 
Nature Kindergarten and Pre-Kindergarten refunds have all been processed. For all other school fees, schools are working on calculating the prorated amounts and will apply them to student accounts once completed. Feel free to contact your school should you have any questions about this process.   
What is the process for receiving either a credit or refund? 
Most school fee adjustments will result in a credit on the student account to be applied to next year's fees. The refund procedures will be relayed to parents once they have been calculated and applied directly to their EICS account.  If resources are outstanding, no cheque refunds will be given until they have been returned to the school. (i.e. library books & textbooks which are returned to the school as per usual at the end of classes). 

What is the process for returning textbooks/school resources at the end of the year to not be charged by the school and receive my school refund? 
Resources are to be returned once classes have been completed and when it's safe to do so. The process for this has not yet been determined. More information will follow from the schools.             
When will EICS be releasing information on the school fees for the 2020-2021 school year?

School fees are currently being reviewed and will be approved by the EICS Board of Trustees at an upcoming meeting. Once approved, we will be sharing this in a variety of ways, including school council meetings, websites and other communication tools for parents to know about prior to next year.

As many EICS families are facing a number of challenges this spring with the Covid-19 pandemic are there any programs available to help with fees? 
EICS certainly recognizes that the economic strain on many of our EICS families is challenging. For families experiencing financial difficulties, EICS has a fee waiver process in place with a set criteria for non-choice, base fees for the upcoming year (2020-2021 school year).  Check out the Fee Waiver Program on the website located at:   https://www.eics.ab.ca/parents-and-students/school-fees

As well, EICS has created a listing of resources for families during the pandemic - including the Financial and Community Support Page:
https://www.eics.ab.ca/coronavirus-information-in-eics/parent-resources