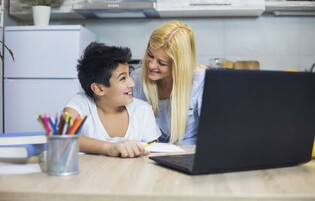 Our first priority is ensuring that our schools and classrooms are a safe and welcoming place for students and staff. 
For various reasons, some families may not feel ready to send their children back to school in September. A child may have pre-existing health issues or simply want to wait until Covid-19 subsides.  We know that you, as parents, will make the best choices for your children.

With this in mind, as an alternative to the regular classroom, EICS will also offer online programming for students from Grades 1 – 12 through St. Isidore Learning Centre. St. Isidore has been offering faith integrated online courses for Grades 7-12 students with dedicated teachers and following the Alberta curriculum. 
For more information, please visit the School Re-Entry in EICS website by clicking here.