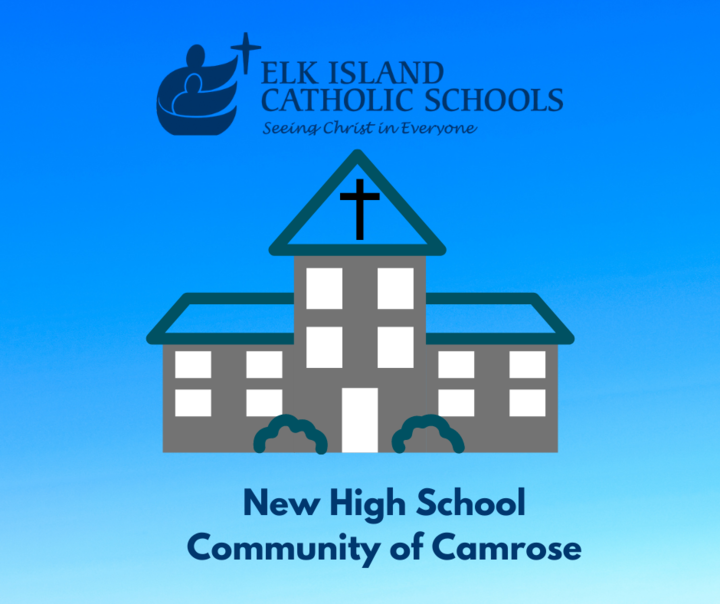 EICS Board Chair Ted Paszek and Ron Baier, Trustee for the Camrose area, released the following statement following the Government of Alberta's announcement on new school builds on March 10, 2021.

"As you can imagine, as a board and division, we are thrilled with the announcement today from Alberta Education Minister Adrianna LaGrange and Alberta Infrastructure Minister Prasad Panda that our request for a new high school Camrose will become a reality," expressed EICS Board Chair Ted Paszek. "This has been at the top of our capital planning requests for a number of years and we want to thank the Alberta Government for hearing our voice on this important issue and we look forward to working with them on this exciting project."
EICS has two schools in the Camrose area; St. Patrick Catholic School is the Pre Kindergarten to Grade 4 school and Our Lady of Mount Pleasant Catholic School has Grades 5-12.  Enrolment and demographics especially in the middle to high school grade range are at capacity and forecasted to increase over the next decade. 
"As the Trustee for the Camrose area, I am so thankful for this announcement and what it will mean for not only our students and staff but also the entire community of Camrose," explained Ron Baier, Trustee. "We will be able to provide an amazing faith-filled educational program for years to come to our students and also bring much-needed job creation and service industry boosts to the entire Camrose area."
As per the Government of Alberta announcement, the funding for this year will be directed towards the design of the new high school so that EICS can begin the extensive process of working with engineering, architects, and our municipal partners to start the building process. EICS will receive more information from Alberta Education and Alberta Infrastructure over the next few weeks with specific details on when this planning will begin.