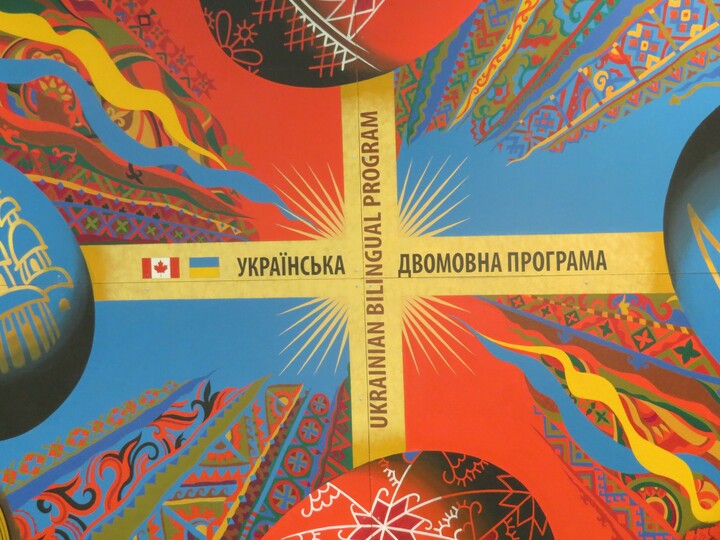 Two beautiful murals that celebrate the amazing language programs at Archbishop Jordan Catholic School were unveiled today.  Both the Ukrainian Bilingual Program and the French Immersion Program had a wall mural created by students to symbolize the deep cultural and language presence within the school community.       
Unveiling of Language Murals at Archbishop Jordan Catholic School
Archbishop Jordan Catholic school unveils the two beautiful wall murals celebrating the amazing language programs within the school.