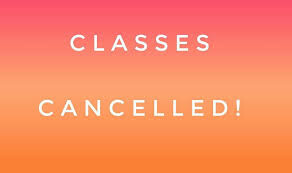 Dear EICS Community - 
As per the direction of the Chief Medical Officer of Health and the Minister of Education  effective immediately all classes within the Elk Island Catholic School Division are cancelled indefinitely.  All students are expected to stay home. All licensed child-care and after school centres are also closed immediately. 
Due to the seventeen new cases confirmed in the last 24 hours, Dr. Hinshaw, the Chief Medical Officer of Health said that it has become clear that it would be challenging to implement health recommendations in schools like social distancing and proper cleaning protocols.
Here are the facts as we know them at this time, but expect further information over the next few days:


All Elk Island Catholic Schools are now closed to students indefinitely.
No buses will be operating.  
Teachers and other school staff are expected to report to work at their school.
Gr. 6 and 9 Provincial Assessment Testing is cancelled.
Diploma exams essential for post-secondary acceptance will continue and the Alberta Government is confident that every student who is eligible to graduate from Grade 12 this year will graduate. 
All students will receive a final mark and students will progress to their next grade level next year.  
More information for parents will be posted once it is available.
Please make all necessary childcare arrangements.