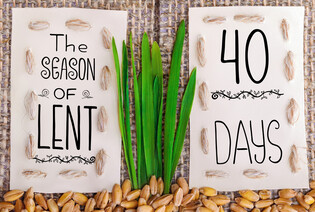 Lent is a 40-day season of prayer, fasting, and almsgiving that begins on Ash Wednesday and ends at sundown on Holy Thursday. It is a period of preparation to celebrate the Lord's Resurrection at Easter. During Lent, we seek the Lord in prayer by reading Sacred Scripture; we serve by giving alms, and we practice self-control through fasting. Called to not only abstain from luxuries but to a true inner conversion of heart, Edmonton Catholic Schools invite our families to journey with Christ; to follow his will more faithfully.

EICS Faith and Wellness have developed an easy introduction for the Lenten journey.  You can read it by clicking here: Getting Ready For Lent 

As well, here is a link to the Video series: Stop, look and listen on your Journey through Lent which was created by the Canadian Conference of Catholic Bishops.