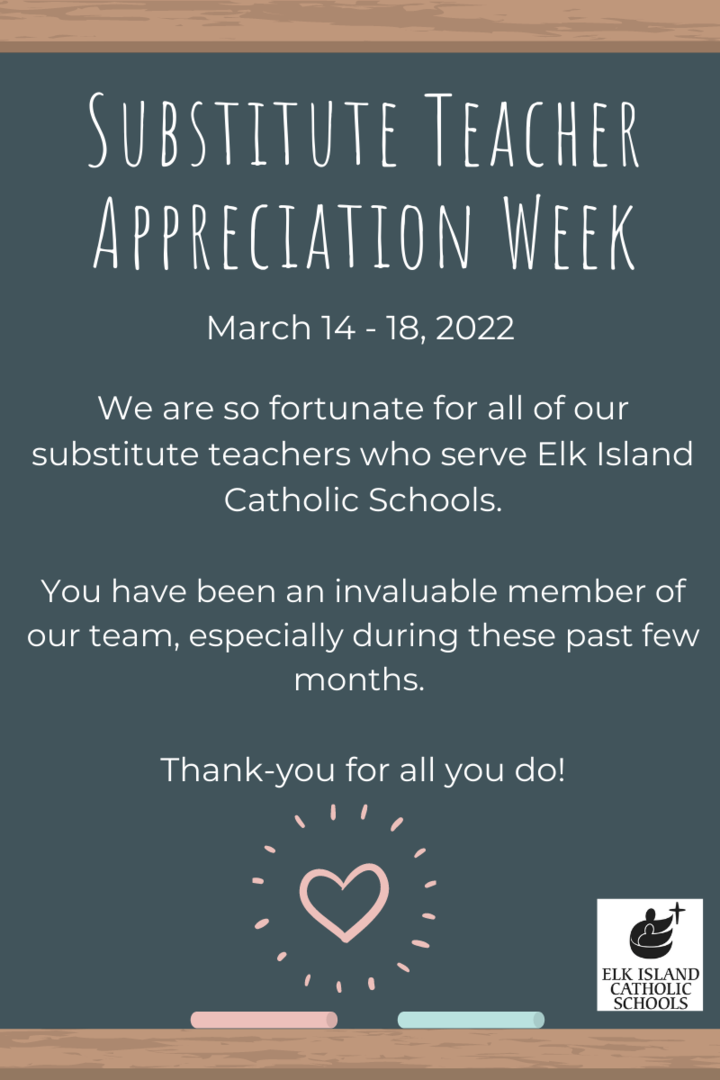 Across EICS, we are celebrating Substitute Appreciation Week from March 14 to 18, 2022.
The last number of years have been so challenging and we are so very thankful for the tireless support of our substitute teachers. Each day you show up for our students and fellow staff. 

We encourage schools, boards, families, and community members to take a moment this week to tell your valued teaching and non-teaching substitute colleagues how thankful you are for the exceptional services they bring to our school community.
From all of EICS, thank you for all that you do!