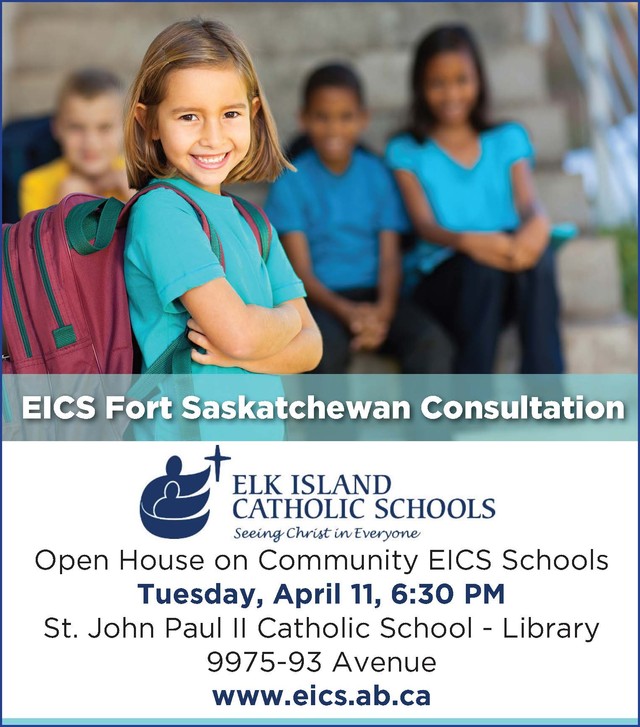 Thanks to all those parents and community members who attended our open house at John Paul II Catholic School to chat about options for grade configurations and boundaries for Fort EICS Schools starting in 2018.  We received a great array of valuable input and want to continue the discussion with a survey about the three options being discussed.
For background on what was presented at the open house, have a look at the material here.
To participate in the survey (which will remain open until mid-May), please go to this link.
Fort Consultation Survey 2017
Any questions or comments, don't hesitate to contact EICS communications at 780-449-7487. 
Take care!