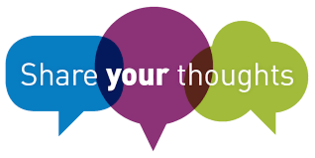 As part of our ongoing open engagement with our EICS community, we wanted to provide our Strathcona County area parents with the opportunity to share their thoughts and suggestions on the recent Cambrian Development Plan.  Essentially, Council's decision with this revised plan
saw a 39% reduction in the allotment of land for school sites. Two school sites totaling 10 hectares were reduced to one joint school site of 6.1 hectares.   At the same time, the proposed density of Cambrian was increased by 10.5% from 11,400 people to 12,600 people.
In order for our EICS Board of Trustees to effectively advocate, it is important to hear from our families that will be living in this new area and community members.  We want to hear what you would like to see in this future community development, specifically regarding the school site. 
We have created a short fact sheet for reference and are using our ThoughtExchange discussion platform so you can add your voice on this important issue.  We have sent a link to all Strathcona County families in an email on August 12, 2021 but if you haven't received this email and would like to participate, please do not hesitate to reach out to
susan.johnson@eics.ab.ca and a link will be provided.   


After seeking input from the community, the EICS Board will advocate for what has been shared and prioritized by our stakeholders at both the municipal and provincial level.