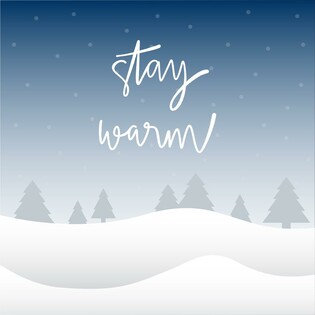 Environment Canada is forecasting extreme cold conditions through the week of January 13th, which is also exam week for many of our EICS students. We are asking parents to have alternate transportation arrangements in place in the event that busing is cancelled due to the weather.

We will make every attempt to make the call and advise parents the night before, but in the event of a bus breakdown, the notification may be last minute.
Notices will be sent out using the BUS PLANNER notification system, School Messenger as well as a posting on the EICS website on the Bus Status page.  
Many thanks for your attention to this matter and please stay safe and be prepared for this cold temperature situation. 
EICS Transportation Policy on Cold Weather:  
School bus service shall be suspended at a temperature of -40C as measured at the appropriate Environmental Weather Service Centre. School bus operators are responsible for the safety of your child and take poor weather and road conditions very seriously.
Parents will be advised via an email and call out system of any bus cancelations and delays. Parents are asked to:
Ensure all contact information in PowerSchool is accurate and up to date.
Ensure that parents of students on EICS Transportation are enrolled in the BusPlanner notification system.  To find out how to register, please click on the following BusPlanner instructions.
Go to eics.ab.ca and go to the Transportation main page for bus status.
Call 780.449.6480 for our transportation after-hours greeting for details.
Schools are always open unless there is a specific school-related emergency.