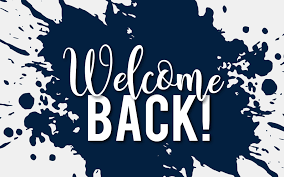 Welcome back EICS students!  Classes will resume in-class for all EICS students beginning on Monday, January 11, 2021.  Minister LaGrange has written a letter to all parents which can be read here. 
As we return to in-person instruction on January 11th, it is important that our ABJ staff and students diligently adhere to the protocols laid out by the province as well as the Re-Entry plan set out by Elk Island Catholic Schools.
Please refer to the E ICS 2020-2021 Re-Entry Handbook for Parents
Masks are mandatory for all grade 4 - 12 students. Grade 4 - 12 students will be required to wear masks in all shared and common areas such as hallways and on buses.
Guidelines and standards on the use of non-medical face masks is accessible at the following webpage: https://www.alberta.ca/masks.aspx   
Within a cohort, the following will be expected:
hand hygiene expectations when entering and exiting the school and classrooms, before and after eating;
continual reminders of the importance of respiratory etiquette (e.g. cover coughs and sneezes, avoid touching the face and disposal of used tissues promptly, followed by hand hygiene);
a no sharing policy, all students should have their own supplies.
where sharing of equipment is required, the equipment should be cleaned between uses.
guiding foot traffic flow through entrances and hallways by using markers on the floor or pylons/barriers.
school assemblies or other large gatherings (e.g. concerts or dances) are prohibited.
Staff are requested to remain up to date with developments related to COVID-19 as well as workplace guidelines for businesses.
All students who attend kindergarten through Grade 12 (including high school students over 18) must complete the Alberta Health Daily Checklist for Children under 18.