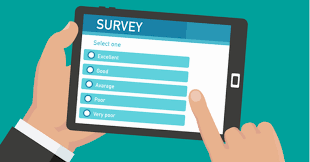 At the February 27, 2020 Public Board Meeting, a motion was made to initiate a renaming process for Jean Vanier Catholic School. This is the first step in reaching out to the Jean Vanier Catholic School community for their thoughts and support as we begin the process of choosing a name for this school as we move forward together. 

Throughout Alberta, school jurisdictions follow guidelines in the naming of educational facilities and within Elk Island Catholic Schools (EICS) we have Policy 20 which clearly outlines the process for the naming of school facilities and other public buildings.  We have attached Policy 20 as an attachment to this letter, and you can also view it online on the EICS website located here:  https://www.eics.ab.ca/download/226646
Essentially, here are the guiding principles in naming an educational building in EICS:
 
First consideration is given to an aspect of the mystery of Jesus Christ (Christ the King, Good Shepherd, Holy Trinity, Holy Name of Jesus).
Second consideration, in accordance to Our Lady, who may be named under one of her many titles (Our Lady of Grace) or in relation to her life (Nativity of Our Lady, Assumption of Mary).
Third consideration, the name of a canonized saint may be considered, since canonization is a declaration to the universal Church that the one canonized is worthy of imitation. 
Fourth consideration, the name of a former Pope could be considered or the name associated with heavenly beings such as angels.
Fifth consideration, the name of a person associated with the founding of Catholic
 education in Alberta may also be considered (ie: Father Lacombe).

With this in mind, we are now opening up to the community what name you would like to put forward in rebranding this school.  This is a link to a simple survey via ThoughtExchange that you can provide your response and at the same time see what other suggestions are coming forward.  We will keep this survey open until Tuesday, April 14th at 9:00 p.m. At that time, we'll begin again to select the top names that you will also have an opportunity to rate through the starring system until April 20,2020.  The EICS Board of Trustees will have the opportunity to analyze the community response and will vote on a final decision during the May 2020 meeting.

Here is a link to the confidential ThoughExchange survey. https://my.thoughtexchange.com/530170041